Gophers land 2022 QB Jacob Knuth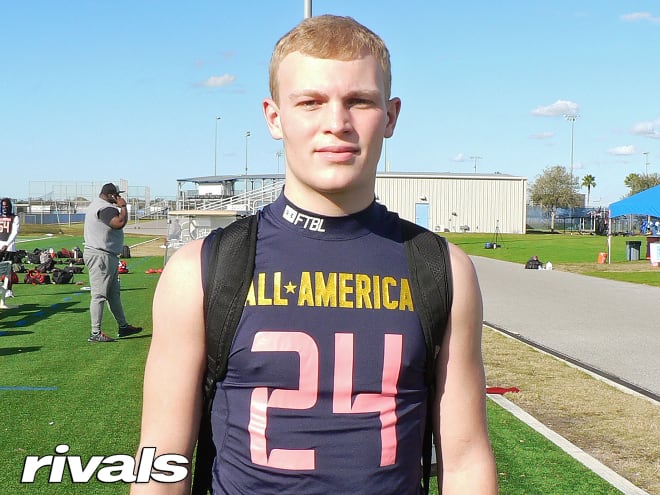 GET THE INSIDE SCOOP EVERY DAY WITH YOUR PREMIUM SUBSCRIPTION!
When you know, you know.
It was just nine days ago when Harrisburg, South Dakota quarterback Jacob Knuth received an offer from Minnesota - and today, the 6-foot-4, 205-pound gunslinger is a future Gopher.
Schools like Army, Kansas State, and Iowa quickly joined the mix after Minnesota offered, but Knuth's Minnesota offer was a dream come true, and no time was wasted making things official. Knuth took to twitter to make his announcement.
The Gopher Report had the opportunity to speak with Knuth prior to him receiving his offer, where the interest was mutual - now, he's a solid commitment in Minnesota's 2022 class.
"The first time I spoke with quarterbacks coach Mike Sanford and head coach P.J. Fleck I saw how passionate they are about football and how they also value the person and family they are recruiting," Knuth noted.
"My decision to choose Minnesota really came down to the world class education, the coaching qualities, the winning culture that Coach Fleck is going, the unbelievable facilities, and the fact there is an awesome vibe coming from it."
Head coach PJ Fleck and offensive coordinator and quarterbacks coach Mike Sanford played a large role in identifying and landing Knuth, who is a strong believer in what is happening in Minneapolis.
"They bring a ton of energy to every conversation I have with them. They let me know early on they had done a ton of homework on me. They loved my size, speed, arm, toughness, and dual-threat ability."
"Coach Sanford has had a lot of success identifying quarterbacks and helping them maximize their talents. He's got a great vision for what he wants from his quarterback and his offense and he also has a great eye for the mechanics of throwing on both the lower body and arm action. That's kind of unique and to me it was a great sign that he could really help me grow as a Big Ten quarterback and help me prepare for my goal of playing beyond college."
Knuth is the third commitment for Minnesota so far in the 2022 class, joining defensive end Trey Bixby and wide receiver Kristen Hoskins.
Follow along at The Gopher Report for ongoing coverage of Knuth and more.
**Rivals.com midwest analyst Josh Helmholdt contributed to this story**