WR Ike White commits to the Gophers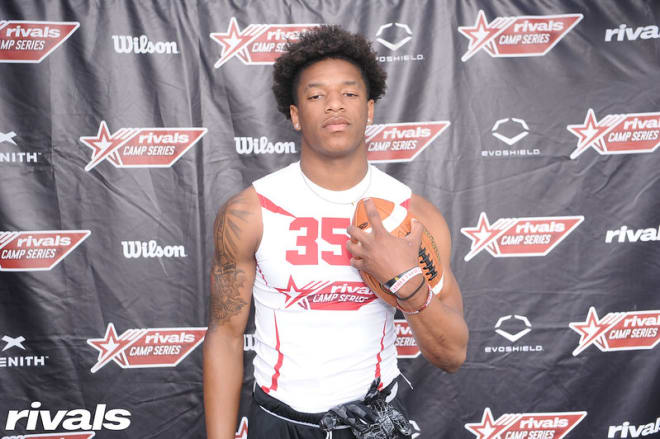 Minnesota added some more offensive firepower on Wednesday evening with the commitment of St. Frances (Md.) wide receiver Ike White.
The 6-foot, 186-pound prospect is coming off an official visit with the Gophers this past weekend.
"I am looking for somewhere that feels like home. I want it to feel like a family and somewhere I can be comfortable," White told TGR last month after releasing his top five schools.
Turns out White's new home will be in the Twin Cities.
The Philadelphia native put the Gophers among his Top 5 schools back on May 18th, a list that also included Boston College, Cincinnati, Virginia Tech, and Maryland.
Minnesota's ability to put receivers like Tyler Johnson and Rashod Bateman in the NFL was a very appealing selling point for White heading into his official visit this past weekend.
"I like the way Minnesota runs their offense and how they get receivers to the league. I really talk to the whole coaching staff from there," White told us back in May.
He becomes the eighth overall commitment for the Gophers in the 2022 recruiting class and second wide receiver, joining Alexandria (Minn.) product Kristen Hoskins.