Commitments flooding in from Summer Splash part two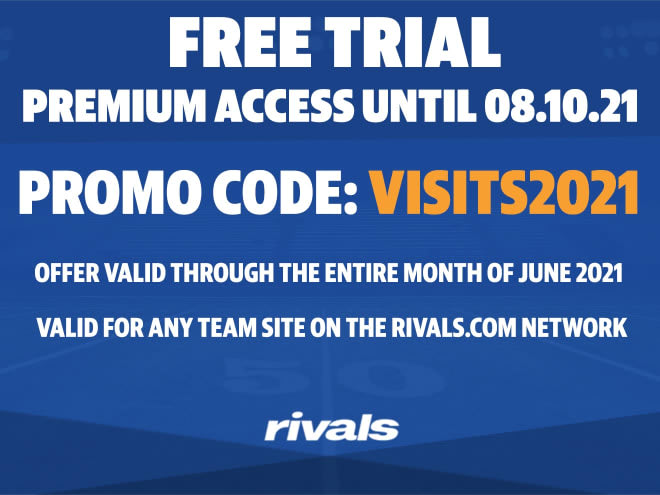 Minnesota's second Summer Splash weekend has been a huge success as the Gophers secured five commitments on Sunday from the group of official visitors that were on campus over the weekend..
Here is a rolling list of the action below
Tariq Watson got things kicked off at 8:18 a.m. by announcing his commitment on Twitter and Instagram.
"I would also like to thank Coach (Paul) Haynes and Coach (PJ) Fleck for providing me the opportunity to develop, not only as a professional ball player, but also the life skills the coaching staff will provide. After a visit, it was clear that this programs provides the environment for me to grow, transform, and seize all that will come proper preparation/recovery, playing great football, and Gopher academia."
— Tariq Watson
Watson, a 6-foot-0, 175-pound playmaker, chose Minnesota over offers from Purdue, Washington State, Virginia, and Middle Tennessee State. He took an official to Virginia the weekend of June 11th.
The Gophers offered Watson 10 days ago and hosted him and his family for an official visit this past weekend.
Watson will bring great speed to the Minnesota secondary, as he is also a track star for Helen Cox. The future Gopher clocked a 10.49 100 and a 21.40 200, respectively, at the Louisiana state championship.
At 9:12 a.m., Clearwater (Fla.) International Academy defensive back Rhyland Kelly became the second Gophers commitment of the day. The 6-foot-2, 187-pound prospect impressed the coaching staff at the Florida State mega camp back on June 6th and told TGR shortly after picking up his offer that Minnesota was a dream school of his.
"My head coach already knows the coaches at Minnesota, so he called me over and told me that their staff wanted to talk to me. After the camp we got to talk and it went really well, that's when I received the offer. I honestly was like a fan-girl, I got to take a photo with coach Fleck and it felt like meeting a celebrity."
"Minnesota has been one of my dream schools for the longest time. It is close to home, I have been there before. Minneapolis is only like an 8 hour drive from where I am from. It was just a surreal feeling and like a dream coming true I have been watching them and keeping track of them growing up, so I know about a lot about them and what the program and culture is about. I know they care a bunch about their players and development."
The Winnipeg native also held offers from Purdue, Western Kentucky, Western Michigan, Liberty, Arkansas State, and others.
At 9:20 a.m., Lehigh (Fla.) product Aidan Gousby became commitment number three for Minnesota. While listed as a wide receiver, Gousby is considered more of an athlete that could transition as either a wideout or defensive back in college.
Gousby had the following to say about the Gophers with TGR back in February:
"That one felt great honestly. Coach (Matt) Simon and I have a good relationship, he actually just called me today and we just chopped it up. He tells me that it's really serious with me and that I could be a great fit at Minnesota. They really stood out a couple years ago and kind of shocked everybody. They are on the rise."
The three-star talent had an official visit with Illinois on June 11th and had other notable offers from Wisconsin, Purdue, Pitt, Miami, Boston College, Georgia Tech, Nebraska, and others.
At 12:01, Jacksonville, Florida defensive end Jack Pyburn became the fourth recruit of the day to make their commitment to the Gophers.
Pyburn chose Minnesota over offers from 17 other schools, including the likes of Georgia Tech, Wake Forest, Memphis, Marshall, FAU, and many others, and recently took official visits to Georgia Tech and Memphis.
Pyburn had an absolutely massive junior season, recording 121 tackles, 17 for a loss and 7 sacks in in 11 games.
At 12:41, the Gophers added a PWO commitment from Minnetonka, Minnesota wide receiver Cade Conzemius.
Conzemius turned heads with his quick feet and route-running ability at Minnesota's football camp, where he added his PWO offer. He would also add a PWO offer from Iowa State.